Birmingham-Shuttlesworth International Airport Parking
Unbeatable Value Airport Parking
Compare Parking Prices at Birmingham Shuttlesworth Airport
checkBest price guarantee
checkCompare all parking operators
checkOver 4 million happy customers
checkOptions for all budgets
checkFree no-hassle cancellations


Useful information about airport parking at Birmingham Shuttlesworth Airport
Birmingham-Shuttlesworth International Airport offers many parking options for passengers, based on your travel needs.
The parking deck is adjacent to the terminal. It features both hourly and daily parking accommodations.
The Economy Lot offers the most affordable parking rates for extended travel and features complimentary shuttle service to the terminal.
The Valet parking services are at the Upper Level of the terminal.
Color-coded zones are on all levels of the parking deck. A complimentary shuttle is available to and from the Economy Lot.
Self-Parking
$1.00 per hour with a maximum of $24.00 per day
For Hourly parking, follow the signs to the entrance ramp of the parking deck, and proceed to level 3 to park.
This area is intended for anyone parking less than 4 hours at the airport.
Daily Parking
$1.00 per hour with a maximum of $12.00 per day
This space is for anyone parking for more than 4 hours at the airport.
Economy Parking
$1.00 per hour with a maximum of $10.00 per day
The Economy Lot is for an extended amount of time.
The Economy Lot is on Airline Drive near the terminal area. Turn right off of Messer Airport Highway at University Avenue.
Turn left onto Airline Drive.
Valet Parking
The curbside valet service is located on the departing flight ramp by following the overhead valet parking signs.
Drivers can pull up to the valet kiosk and leave their cars with the valet.
The cost of the valet service is $19.95 per day.
The benefit of valet parking is the convenience and the time savings. Frequent business travelers want to get off the plane and into their cars as quickly as possible.
For more information, call BHM Valet Parking service at + 1 205-767-5775.
For further assistance with parking, please contact the Birmingham Airport Authority at +1 205-599-0730.
Parking Operators at Birmingham Shuttlesworth Airport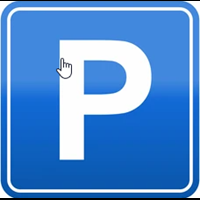 place
5333 messer airport hwy

birmingham
USA
al 35212 | Show on Map
Car Parks at Birmingham Shuttlesworth Airport
| Name | Address | Opening Hours | On Airport Grounds | |
| --- | --- | --- | --- | --- |
| Birmingham Int'l-Long Term Parking | 5900 Messer Airport Hwy, Birmingham, AL 35212, United States | - | done | |
| Birmingham Int'l-Hourly Parking | 5900 Messer Airport Hwy, Birmingham, AL 35212, United States | - | done | |
| Birmingham Int'l-Cell Phone Waiting Lot | 5900 Messer Airport Hwy, Birmingham, AL 35212, United States | Mon-Sun: 00:00 - 24:00 | close | |
| Alabama Airport Parking | 5333 Messer Airport Hwy, Birmingham, AL 35212, United States | Mon-Sun: 00:00 - 24:00 | close | |
| Air Valet | 5224 Messer Airport Hwy, Birmingham, AL 35212, United States | - | close | |
| Shuttlesworth Int'l-Parking Garage | 5900 Messer Airport Hwy, Birmingham, AL 35212, United States | Mon-Sun: 00:00 - 24:00 | done | |
| Birmingham Int'l-Oversize Parking | 5900 Messer Airport Hwy, Birmingham, AL 35212, United States | - | done | |
| Pam Transport | 2244 Pinson Valley Pkwy, Birmingham, AL 35217, United States | - | close | |
| Ameripark | 5224 Messer Airport Hwy, Birmingham, AL 35212, United States | - | close | |
| City of Birmingham Parking Authority | 2010 2nd Ave N, Birmingham, AL 35210, United States | - | close | |
| Budget Airport Parking | 5344 Messer Airport Hwy, Birmingham, AL 35212, United States | - | close | |
| Avondale Village | 109 41st St S, Birmingham, AL 35222, United States | - | close | |
| Home Depot Eastwood | 7001 Crestwood Blvd, Birmingham, AL 35210, United States | Mon-Sun: 00:00 - 24:00 | close | |
| Birmingham Airport Parking Garage | Birmingham, AL 35212, United States | - | done | |
| Central Parking | 11th Ave N, Birmingham, AL 35206, United States | - | close | |
| Intelligent Parking Systems | 1400 52nd St N, Birmingham, AL 35212, United States | - | close | |
| Bpa-Parking Deck No 4 | 2128 4th Ave N, Birmingham, AL 35210, United States | Mon-Fri: 09:00 - 18:00 | close | |
| Birmingham City Parking Authority | 2128 4th Ave N, Birmingham, AL 35210, United States | - | close | |
| Birmingham Int'l-Economy Parking | 5900 Messer Airport Hwy, Birmingham, AL 35212, United States | - | done | |
| Tropicaleo/Seasick Records/Beacon | 4426 4th Ave S, Birmingham, AL 35222, United States | Mon-Sun: 00:00 - 24:00 | close | |
Map of Car Parks at Birmingham Shuttlesworth Airport Frequently Asked Questions - Birmingham Shuttlesworth Airport Parking
{"@context":"https://schema.org","@type":"ParkingFacility","name":"Alabama Airport Parking Birmingham Valet Uncovered","address":"5333 messer airport hwy\u003cbr/\u003e\u003cbr/\u003ebirmingham\u003cbr/\u003eUSA\u003cbr/\u003eal 35212","geo":{"@type":"GeoCoordinates","latitude":33.549179,"longitude":-86.75607},"openingHours":"Mo-Su"}